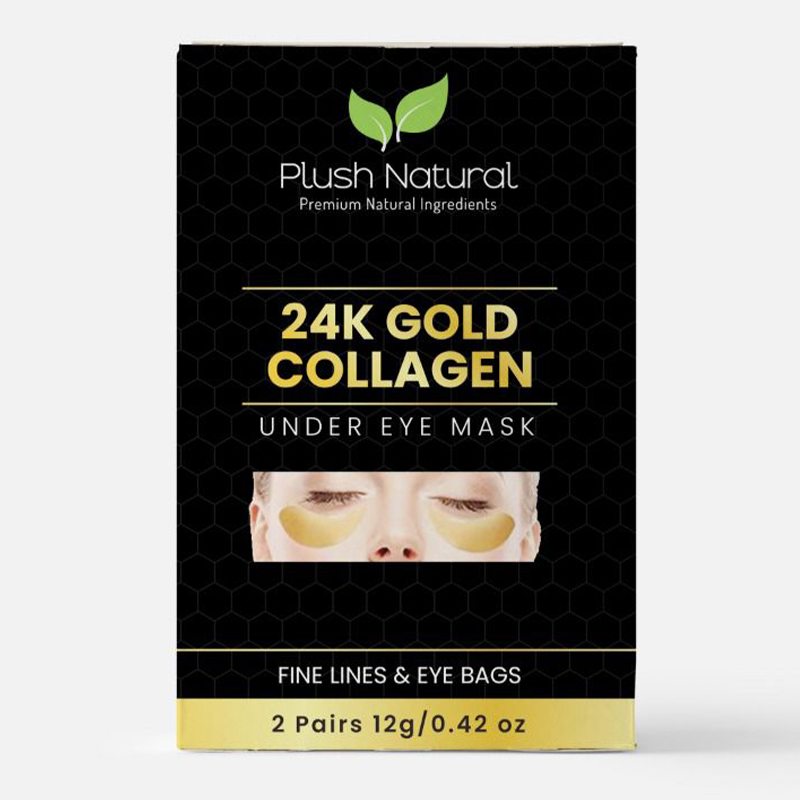 24K GOLD COLLAGEN UNDER EYE MASK
In stock
Plush Natural
UNDER EYE MASK

- Reduces Dark Circles
- Reduces Wrinkles
- Reduces Fine Lines
- Reduces Discoloration
- Reduces Eye Bags
- Reduces Puffiness

Our 24K Gold Collagen Under Eye Mask deeply moisturizes the skin to reduce fine lines and wrinkles, puffiness, skin discoloration, to reveal brighter and younger-looking eyes.

Directions
Cleanse skin. Apply the eye masks under the eye area for 10 minutes and remove.

Active Ingredients
Collagen, Hyaluronic Acid, Arbutin

Cautions
Store below 30C. Keep away from direct sunlight. Keep out of the reach of children. Patch test and discontinue use if skin irritation occurs.