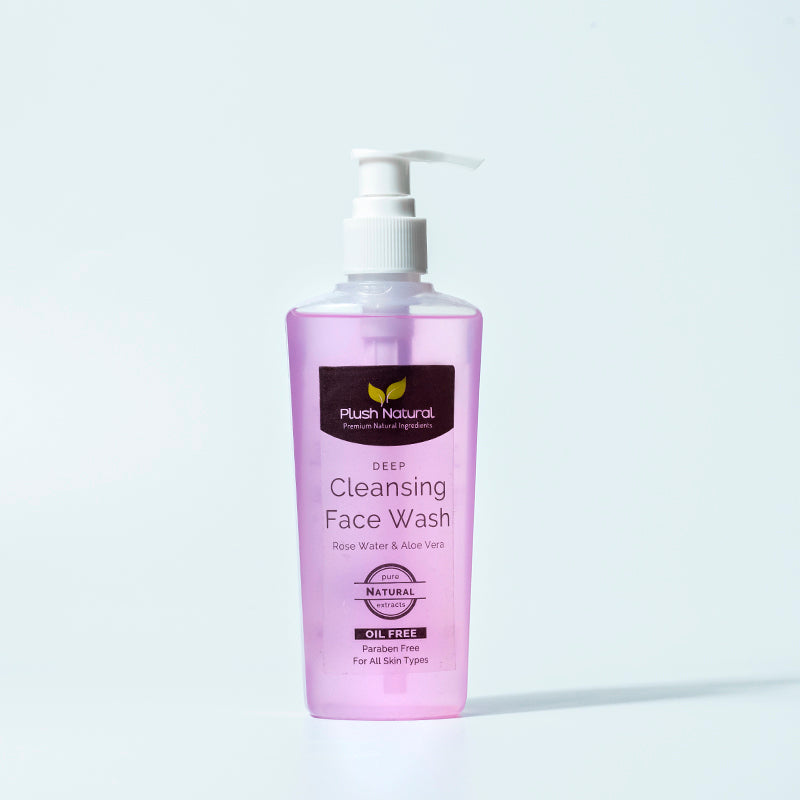 Deep Cleansing Face Wash
Sold Out
Plush Natural
Description
For all skin types
Oil free
Our Deep Cleansing Face Wash is enriched with the power of Aloe Vera and Rose Water. Aloe Vera acts as a natural antiseptic that fights acne and cleanses skin without causing skin dryness, skin irritation or skin redness.
Facewash has anti-inflammatory properties that helps get rid of spots, dermatitis, and eczema. It is an extraordinary cleanser, aids in removing oil and dirt accumulated in clogged pores.
Direction
Massage into wet face, using circular motions. Rinse with water and pat dry.
Ingredients
Aloe Vera Extracts, Rose Water, Glycerin, Cocamidopropyl Betaine, Lauryl Glucoside, Potassium Acrylates Copolymer, Peg-120.