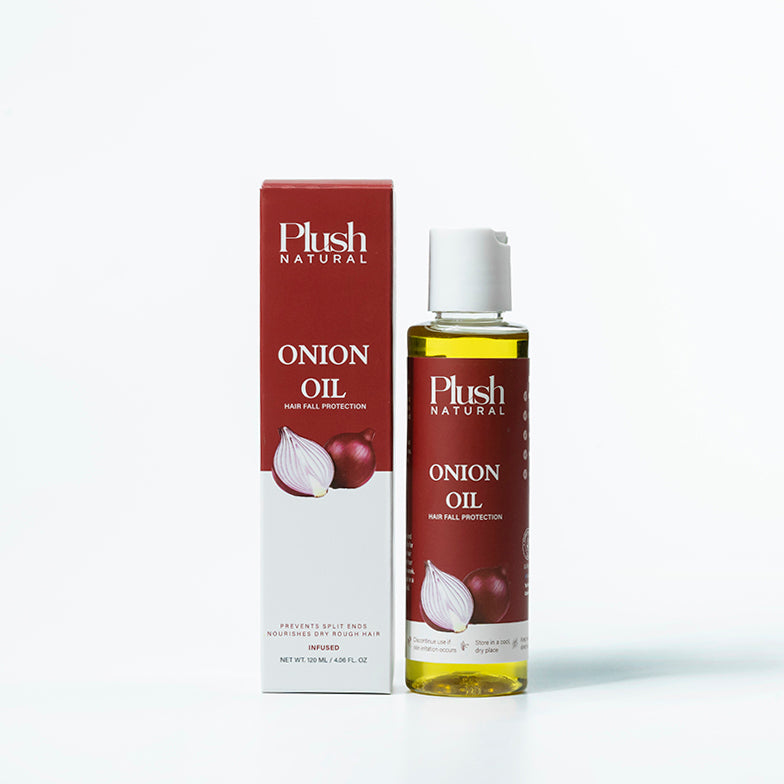 Onion oil
In stock
Plush Natural
Our Pure Onion Oil provides hair with the required moisture and hydration to prevent dryness and brittleness. Its Sulfur compounds help to stimulate hair follicles and promote hair growth.

The Oil contains antioxidants that prevent hair damage and hair loss, and help to improve hair texture, shine and thickness.

Benefits

Reduces Hair Fall

Encourages Hair Growth

Adds Shine To Dry Hair

Promotes Hair Growth

Improves Hair Texture

Directions


Massage this oil onto the scalp and length of your hair, and leave it in for at least 30 minutes. Wash your hair with lukewarm water and any of our shampoos. Use at least twice a week. For better results, wrap your hair in a warm towel after applying this oil.