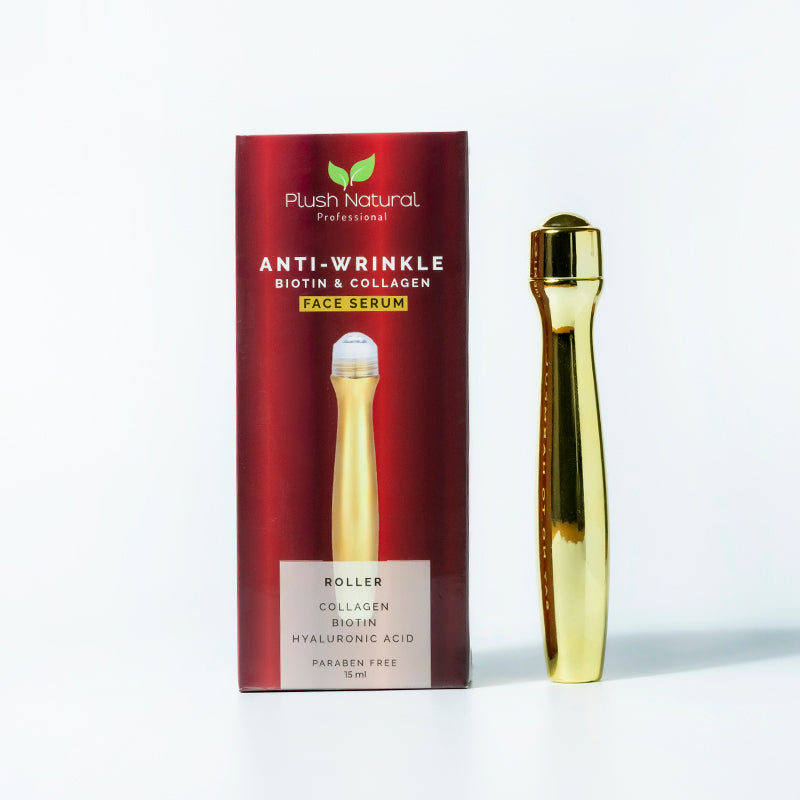 Anti-Wrinkle Biotin & Collagen Face Serum Roller
In stock
Plush Natural
For all skin types
Our Natural Age Rewind Anti-Wrinkle Biotin & Collagen Face Serum Roller!
• Helps to reduce Scars and Spots.
• Helps to reduce Wrinkles and Fine lines.
• Helps to reduce Skin Discoloration.
Active Ingredients:
• Collagen
Improves skin elasticity and deeply hydrates the skin. Reduces spots and gives the skin a natural glow.
• Biotin
Helps generate new skin cells, making the skin look young, fresh and visibly brighter.
• Hyaluronic Acid
Helps firm facial contour to give a more youthful appearance. Helps skin feel silky smooth and clear.
Directions
• Apply the roller on the face using circular motions at day and at night.
Ingredients:
Water, Xanthan gum, Hydroxyethylcellulose, Glycerin, Butylene Glycol, Alpha Arbutin, Niacin amide, Glycolic Acid, Glutathione, Liquorice extract, Aloe Barbadensis Leaf Juice, Urea, Sodium Benzoate Potassium Sorbate.