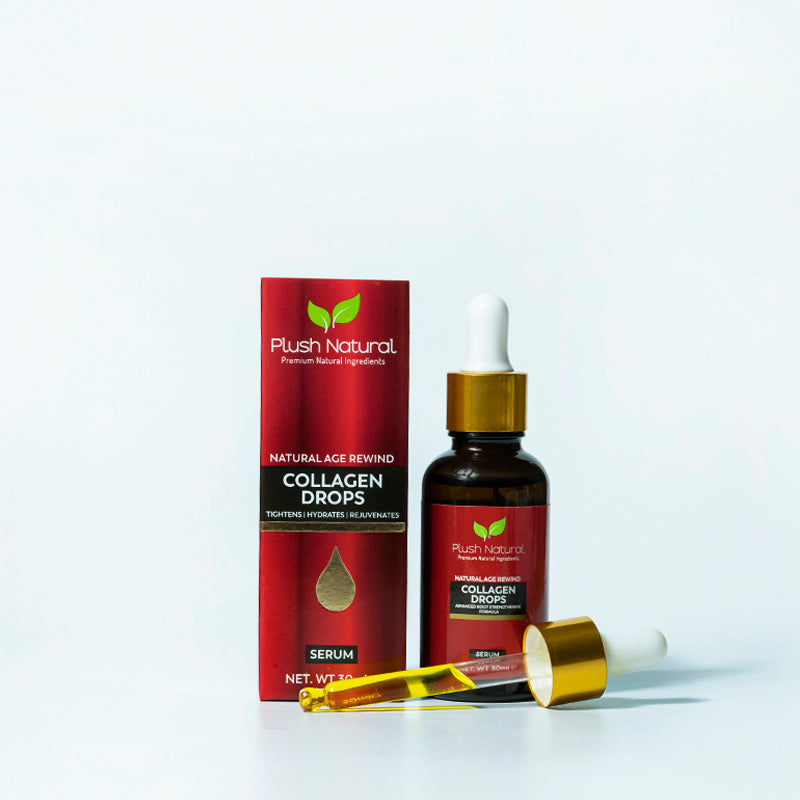 Collagen Drops
In stock
Plush Natural
For all skin types
Our Natural Age Rewind Collagen Drops rejuvenate and boost skin health, by speeding up natural skin renewal process and enhancing skin elasticity.
• Reduces wrinkles.
• Hydrates skin.
• Plumps lips.
• Reduces eye puffiness.
• Reduces the appearance of stretch marks.
Directions
• Apply a few drops on your face, lips or body, and massage in using circular motions.