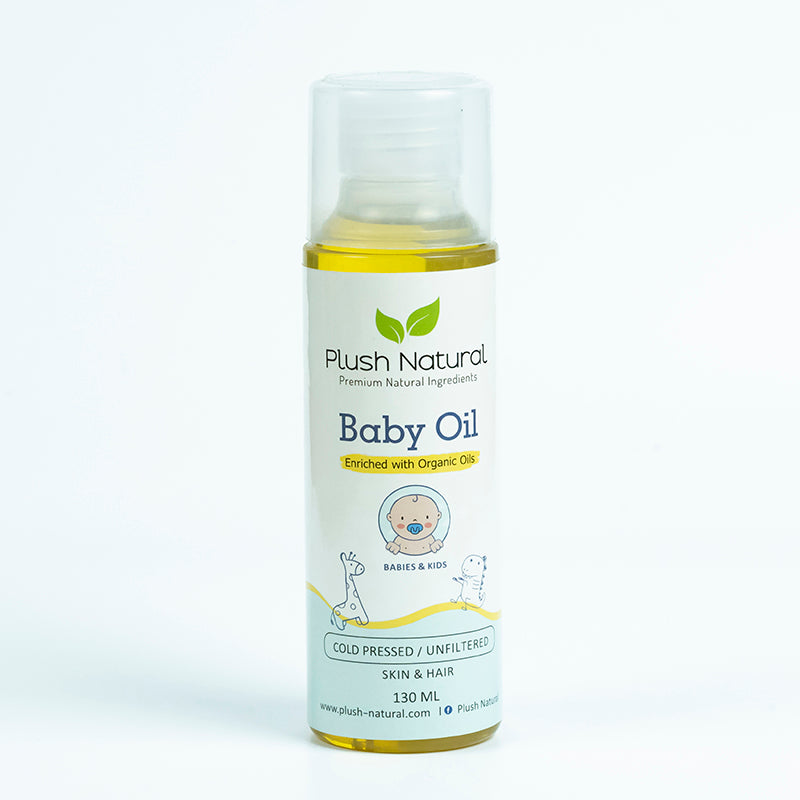 Baby Oil
In stock
Plush Natural
Description
Our Baby Oil is enriched with organic oils.

Moisturizes the baby's skin deeply, while keeping your little one relaxed!

Apply this oil on your baby's hair for a soothing head massage, and to spur your baby's hair growth.
Direction

For Skin & Body: Gently massage baby oil onto damp skin after a warm bath to deeply moisturise your baby's skin.
For Hair: Apply and gently massage in hair, at least 30 minutes before washing your baby's hair.
Ingredients
 Organic Argan Oil, Coconut Oil, Olive Oil, Mustard Oil.