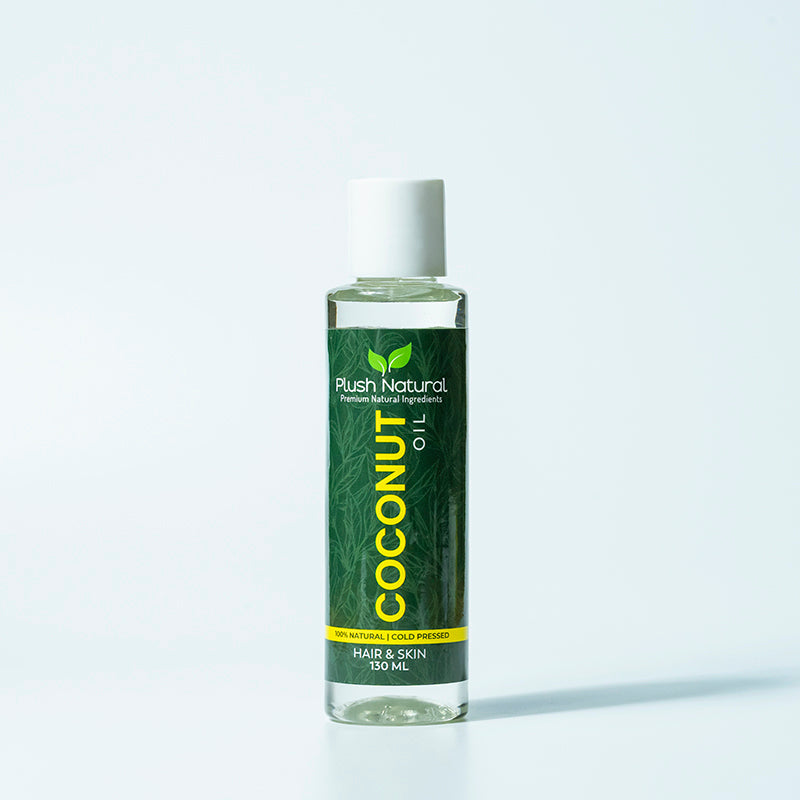 Coconut Oil
In stock
Plush Natural
Description
For all hair types & skin types.
Our Coconut Oil is rich in fatty acids and Lauric Acid, which make this an excellent moisturizer for the face and skin.

A few drops of this oil helps to unclog pores, and makes skin smooth and shiny.

 Coconut Oil also acts as a natural makeup remover, and removes not only the makeup, but also dirt from the skin.

When applied to hair, this oil acts as an excellent natural conditioner.
Directions
For Hair: Gently massage a small amount of oil into the scalp and the ends of the hair. Ideally, cover the hair with a warm towel, and allow oil to settle for a minimum of 30 minutes before shampooing your hair.
For Skin & Body: Massage a small amount of oil into the skin using circular motions. Use a cotton pad to remove the makeup after massaging the oil into the skin.
Ingredients
100% Pure & Cold Pressed Coconut Oil