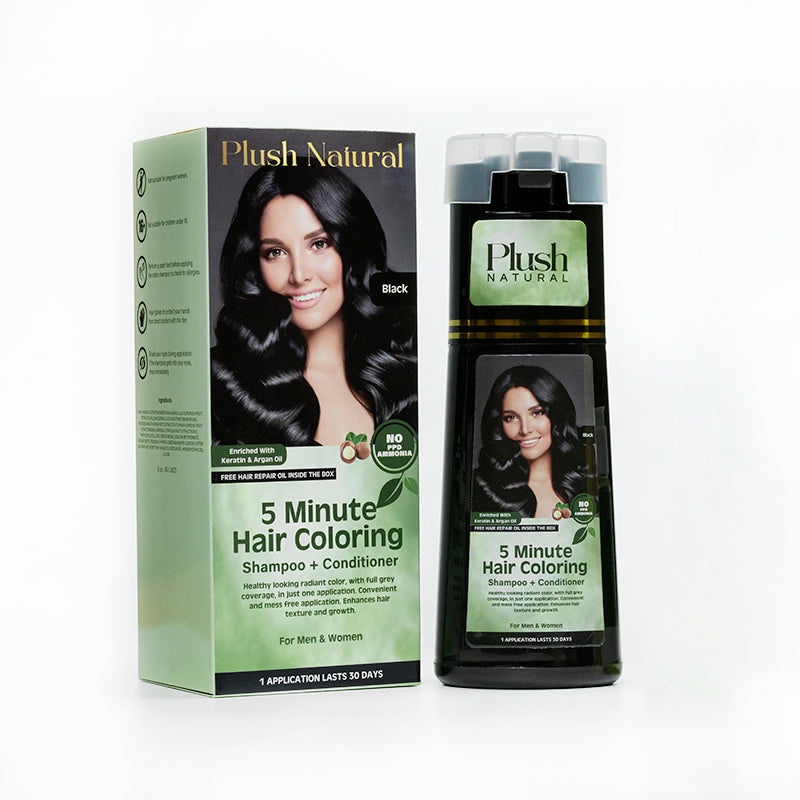 5 Minute Hair Coloring Shampoo + Conditioner (Black)
In stock
Plush Natural
Our 5 Minute Hair Coloring Shampoo & Conditioner, instantly dyes your hair in just one wash, without damaging the hair. Its unique formula provides 100% grey coverage, while making the hair soft and hydrated!

Benefits:

Instantly Dyes Head, Beard & Chest Hair
Provides 100% Grey Coverage
Does Not Damage Hair
Promotes Hair Growth
Nourishes the Hair to Prevent Frizz

Directions:

Use this shampoo according to the growth of your hair. You may use it every 3 weeks.