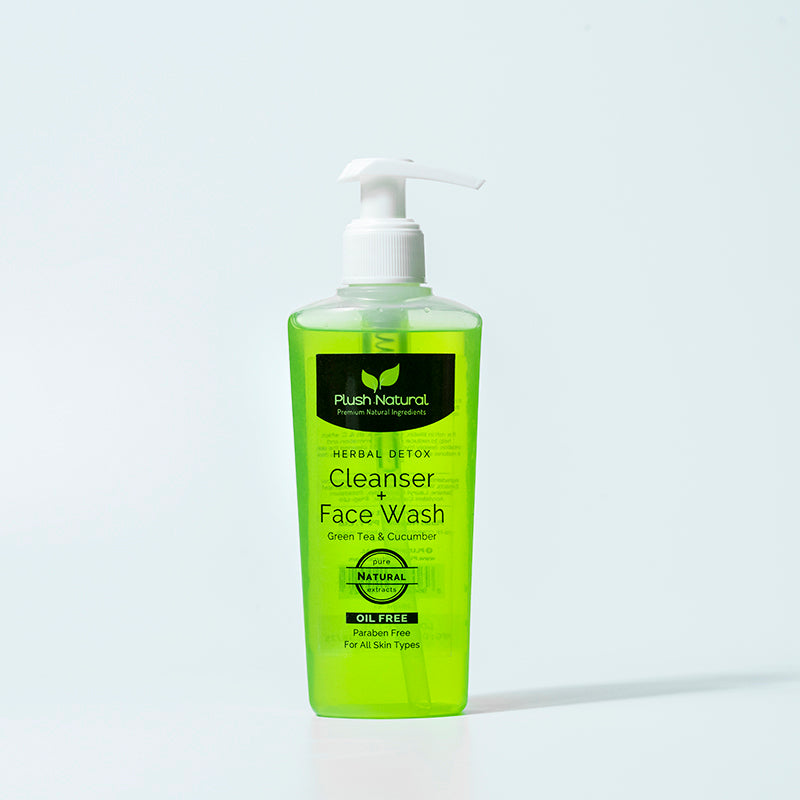 Herbal Detox Face Wash
In stock
Plush Natural
Description
For all skin types Oil free
Our Herbal Detox Cleanser is an all in one solution for your skin!
Cleanses the skin

Deeply hydrates the skin

Helps to unclog pores

Fights damage caused by UV rays

Combats signs of ageing

Restores skin complexion

Reduces skin inflammation and irritation

Reduces the appearance of dark circles
Directions
Massage into wet face, using circular motions. Rinse  with  water and pat  dry.
Ingredients
Green Tea Extracts, Cucumber Extracts, Water, Glycerin, Cocamidopropyl Betaine, Lauryl Glucoside, Potassium Acrylates, Copolymer, PEG-120.