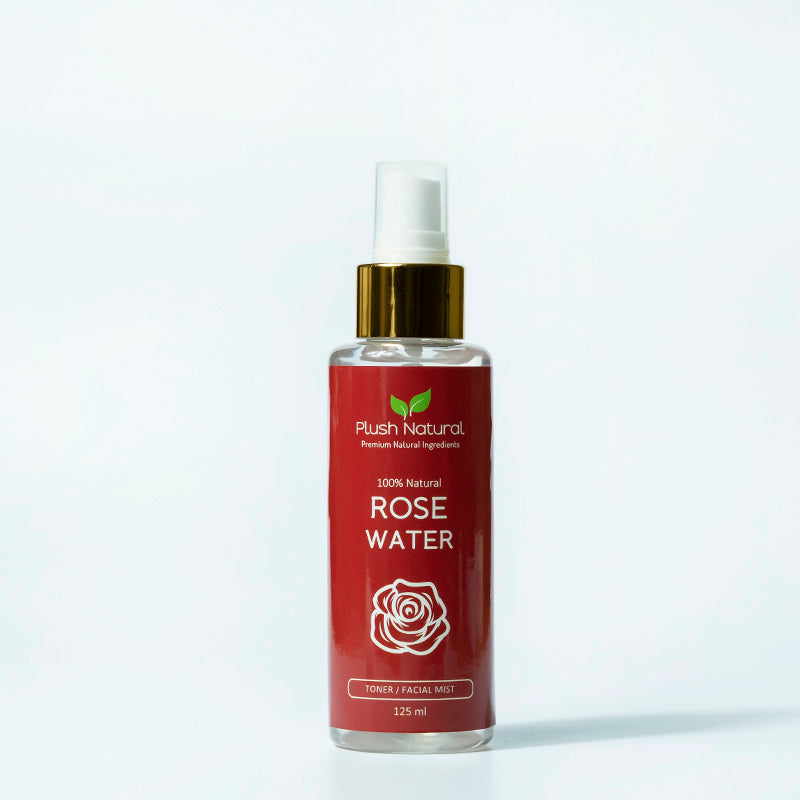 Rose Water
Sold Out
Plush Natural
Description
For all skin types.
100% Pure & Distilled Rose Water helps to soothe skin irritation

Reduces skin redness

Treats acne, eczema and dermatitis.

It helps to treat skin pigmentation and evens skin tone.

Rose Water is very effective in removing dirt from clogged pores
Directions

Use it as a toner or as a facial mist.
Ingredients
Distilled Rose Water.